WELCOME TO LIBBEY'S COASTAL KITCHEN + COCKTAILS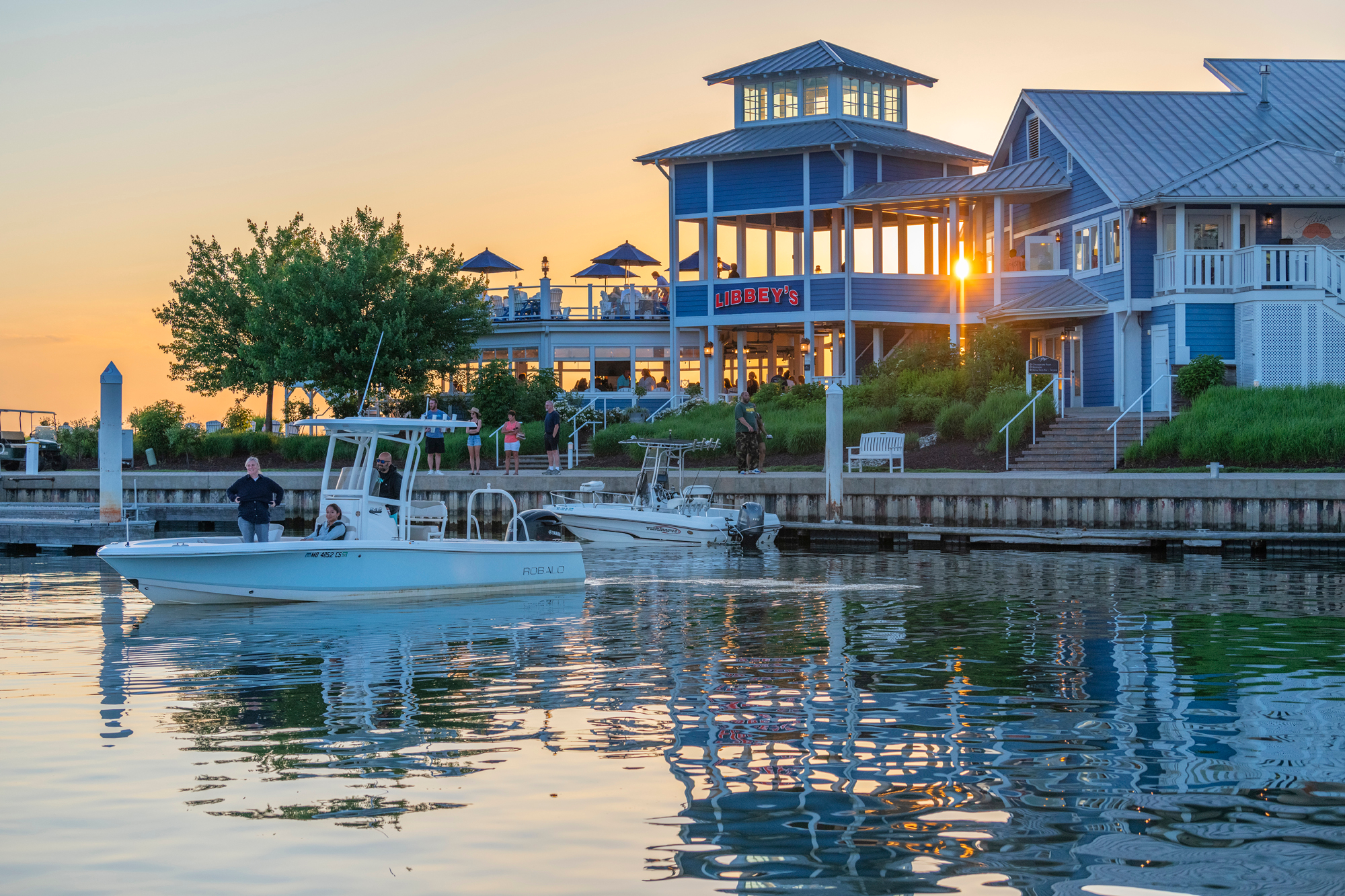 MORE THAN JUST A VIEW
Welcome to Libbey's Coastal Kitchen + Cocktails featuring the best views of the Chesapeake Bay. Libbey's Coastal Kitchen + Cocktails will have a local approach focusing on high-quality service, food and beverage. As new owners and locals, we look forward to creating an authentic culinary experience for our guests. We will continue to honor this extraordinary property at the base of the Chesapeake Bay Bridge and its history while giving every aspect of this restaurant a fresh start and new life. Libbey's is very personal for new owner Walt Petrie, who is honoring his wife and two daughters by combining their names to create Libbey's (Lisa + Lindsay + Abbey). Libbey's menu features creative dishes curated from fresh, local ingredients rich in Eastern Shore tradition.
*****
OPEN HOUSE TOURS | Every Saturday
Thank you for considering Libbey's Coastal Kitchen + Cocktails to host your upcoming event.
We invite you to join us for Open House every Saturday from 10:00am-1:00pm, no appointment necessary. Please complete our REQUEST INFORMATION FORM to learn more about our services, menus and pricing.
UPSTAIRS & DECK
Monday-Saturday | Lunch + Dinner | 11:00am - 9:00pm
Sunday | Brunch | 10:00am - 1:00pm
Sunday | Lunch + Dinner | 1:00pm - 9:00pm
BELOW DECK
NOW OPEN!
Thursday | 3:00pm - 10:00pm
Friday & Saturday | 11:00am - 10:00pm
Sunday 11:00am - 9:00pm